The Best Regions To Live In Spain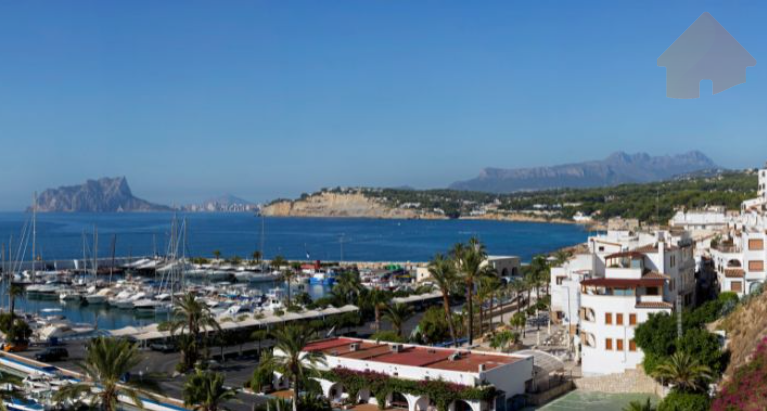 The home of breathtaking countryside landscapes, sprawling beaches and idyllic weather, Spain is a paradise for many - but where are the best regions to live in Spain? 
The process of moving to a new country is spurred on by decisions, decisions, decisions. Even after choosing a dream destination, many expats still find themselves spoilt for choice, as every country in Europe is amassed in versatility. Suddenly, deciding whether you want that beachfront villa or countryside golf property isn't so easy after all. 
Of course, Spain is no exception to the rule. One of Europe's sunniest countries, Spain is made up of seventeen regions, and each province and multiplicity within comes with its own unique charms and characteristics. 
In order to ensure that you are happy when you begin your new life in Spain, it is important that you choose the best region to live in Spain according to your needs. Let's take a closer look at some of the more popular areas in Spain for expats to help you make a more informed choice. 
Alicante 
Region: Valencia 
The best for: Cultural experiences
Alicante is one of the most sought-after provinces in Spain for a reason, and just one visit will provide an unforgettable feast for the senses. Located on the Costa Blanca, Alicante is the home to a vast array of beautiful villages and cities. 
Much like most of the best regions to live in Spain, Alicante boasts incredible food, beaches and nightlife. However, it is the province's culture and community that really set this area apart from the rest. 
Alicante is the place to be if you are looking for some of the most vibrant festivals in the world. From the summer solstice to the traditional Las Cruces de Mayo, the streets of Alicante are frequently populated with locals dressed up and having an infectiously good time. 
It only makes sense, therefore, that the people of Alicante would be an exciting bunch, and that is most definitely the case. Alicantinos are, on whole, a very friendly, welcoming and jubilant community. 
If you want to take a break from the stresses of life and really integrate into Spanish culture, Alicante is the place for you.
Mazarron 
Region: Murcia 
The best for: Stunning beaches 
Located on the stunning Costa Calida, in the lesser-visited region of Murcia, Mazarron is the perfect place to find cheap properties in Spain without compromising on quality. 
Although Mazarron may not be as popular with tourists as areas such as Madrid and Barcelona, the seaside town is known for its picturesque scenery and stunning stretch of largely virgin coastline. Spend your days exploring isolated coves, engaging in watersports or dining on the seafront. 
Even better, why not take a day trip to nearby towns and urbanisations - visit the mythical sandstone formation found on Bolnuevo's beachfront (The Enchanted City of Bolnuevo) or try your hand at a game of golf when you visit the Camposol Residential Golf Development. 
Moraira
Region: Valencia, Alicante province
The best for: Relaxation
Sometimes, when life gets a little too stressful, escaping to a traditional Spanish town does just the trick. Luckily, Moraira, a quaint location in the Alicante province of Valencia, is the perfect place to find any peace and tranquillity that you might be missing. 
Moraira was previously a quaint Spanish fishing village and, in spite of its recent popularity, it has still retained its authentic cultural roots. The atmosphere is incredibly relaxing  - spend your days browsing the markets or while away the warm summer months on either of the two sandy beaches. 
For those who like a little gentle excitement, Moraira also offers three golf courses, horse riding, go-kart racing tracks and several delightful restaurants. 
The above all comes together to make Moriara a location perfect for anyone looking for an escape, from large families to individual retirees. 
La Manga 
Region: Murcia 
The best for: Unusual natural beauty 
La Manga is often referred to as the embodiment of paradise - and we can see why. Acting as a point of unusual natural beauty, La Manga is not only located in one of the best regions of Spain, but is also described as a strip of land that separates the famous Mar Menor lagoon from the Mediterranean Sea, creating a stunning landscape that anyone would be lucky to witness. 
Aside from its natural beauty, the La Manga is also known for its incredible microclimate and wonderful clean air, while the Mar Menor lagoon is perfectly salty, providing soothing properties for skin conditions and arthritis. 
With an endless choice of beaches and local attractions, such as the historic city of Cartagena, only a stone's throw away, there is no wonder why La Manga is one of Spain's best-kept secrets. 
Denia 
Region: Valencia, Alicante province
The best for: The city experience
Of course, whilst beachside ventures and rural countryside villages are exceptional in their beauty, city life in Spain can provide a whole different kind of experience. Visit Denia - a cultural city in the Alicante province and the perfect place to find Spanish property for sale. 
From the grandiose Church of Asunción to a range of Renaissance and Baroque architectural masterpieces, the city of Denia is the perfect place to go if you want to be immersed in Spanish history. Enjoy lively festivities and cosmopolitan areas, or spend your days exploring the fisherman's quarter or the nearby Montgó Nature Reserve.
The houses in Denia are characterised by their quaint beauty, and there are opportunities to purchase bargain properties for sale in Denia, Spain, both within the city and beside the coast, depending on buyer preference. 
Spanish Property for Sale
Fundamentally, nothing can account for taste. Choosing the best region to live in Spain is purely a personal decision, and it is important to take into account your needs and preferences before making any big commitments. 
However, the My Casa Away team is always available to offer support. Whether you need advice or have found your perfect property on our portal and would like to take the next steps, we are experts in helping expats find their dream home in Spain. 
To find out more, get in touch with our team today!